Most Trusted Play School & Day Care in South Delhi over the last 16 Years
Play School @ Anubhav
2 Years to 4 Years
Play Group, Pre Nursery, Nursery
9 am to 12 noon (Five Days a Week)
1 : 12 (Educator – Child Ratio)
Admission to Ten Best Schools of South Delhi
Dynamic Age Appropriate Curriculum as per Development Parametres
Fortnightly Assessment of Learning Outcomes
Integrated Education
Anubhav Pre School lays the foundation for formal education and character building.
It does the invisible work of nurturing the roots with an aim to foster well rounded HAPPY individuals. Alumni of Anubhav Pre School, many of whom are in high school, have validated the strong foundation laid at Anubhav. They are doing very well academically and have blossomed in their own unique ways gaining the respect and trust of their respective schools. Anubhav Learning Centre has set a tradition of raising happy, self reliant, well adjusting, eloquent, considerate and respectful children.
Curriculum
Anubhav Pre School's curriculum  CATERS TO  CHILDREN'S INQUISITIVENESS AND ALLOWS THEM TO OBSERVE, EXPLORE AND LEARN FROM THEIR ENVIRONMENT. The curriculum is well-researched, thoroughly experimented, ever evolving and is a perfect blend of all the developmental parameters.
 It is in fact one of the most HUMANISTIC Playschools in South Delhi and the best Playschool in Greater Kailash, South Delhi. The curriculum is designed to facilitate physical development (gross and fine motor skills), social development (etiquette, sharing, caring, team work etc), speech and language development, cognitive development, and aesthetic development.
It also ensures experiential learning and the process is enhanced with regular outings, monthly celeberations and weekly special activities. Outings include visits to the super market, police station, fire station, post office, hospital, cobbler, florist, tailor, parks, all religious places, etc. The spiritual, physical, and mental workout is an integral part of the daily routine at Anubhav Playschool.
Value Creating Education
Value creating education is the key to building strong, self reliant, free thinking, happy and compassionate individuals. Anubhav is a Playschool that is simple, non-fancy, yet grounded in values and raises responsible and capable citizens for the 21st century. Through their own actions, the educators work diligently to inculcate in children VALUE…..
To have Respect for fellow beings, material resources, nature, religions and cultures
To be kind, considerate and compassionate
To be bright, cheerful and ever smiling
To cherish human bonds – developing and strengthening friendship
To save and re-use resources
To have faith in each person's capabilities
To never feel defeated
To never give up
To be gender neutral
Love For Nature
To be able to learn in the lap of nature is the most DIVINE experience. Touching, feeling and caring for plants are acts of love. The vast outdoors play a major role in helping children at Anubhav Learning Centre to bond with 'nature'. Nature walks, identification of trees, gardening etc. are all an integral part of Anubhav Playschool curriculum. Watering plants, observing seasonal changes in plants and trees, observing insects and birds, story sessions under the trees, hugging trees, collecting leaves and twigs, are a few of the activities which make our children 'nature lovers'. Anubhav Playschool strongly believes that by developing love and appreciation for nature and bonding with nature, children become more compassionate
Cultural Connect
Anubhav Playschool enables children to accept and respect cultural diversity and be truly global. National/regional/religious festivals are all commemorated with a lot of fervour and joy. Each month brings festivity. The children get an opportunity to visit the different places of worship….be it a temple, gurudwara, church or even a Buddhist temple. Patriotic songs, religious hymns etc. are a part of their curriculum. Children are shown video clippings depicting state festivals and important days and all this just reinforces holistic learning
Integrated Educaiton
Children with 'special needs' – be it a simple speech and language development delay, hearing problem, autism, or any other delayed milestone, are all part of the Anubhav family. The Special Educators at Anubhav Playschool offer child specific, need based individual sessions over and above the group sessions. Anubhav also offers quality education to some not so fortunate and economically weak children as part of its Preschool programme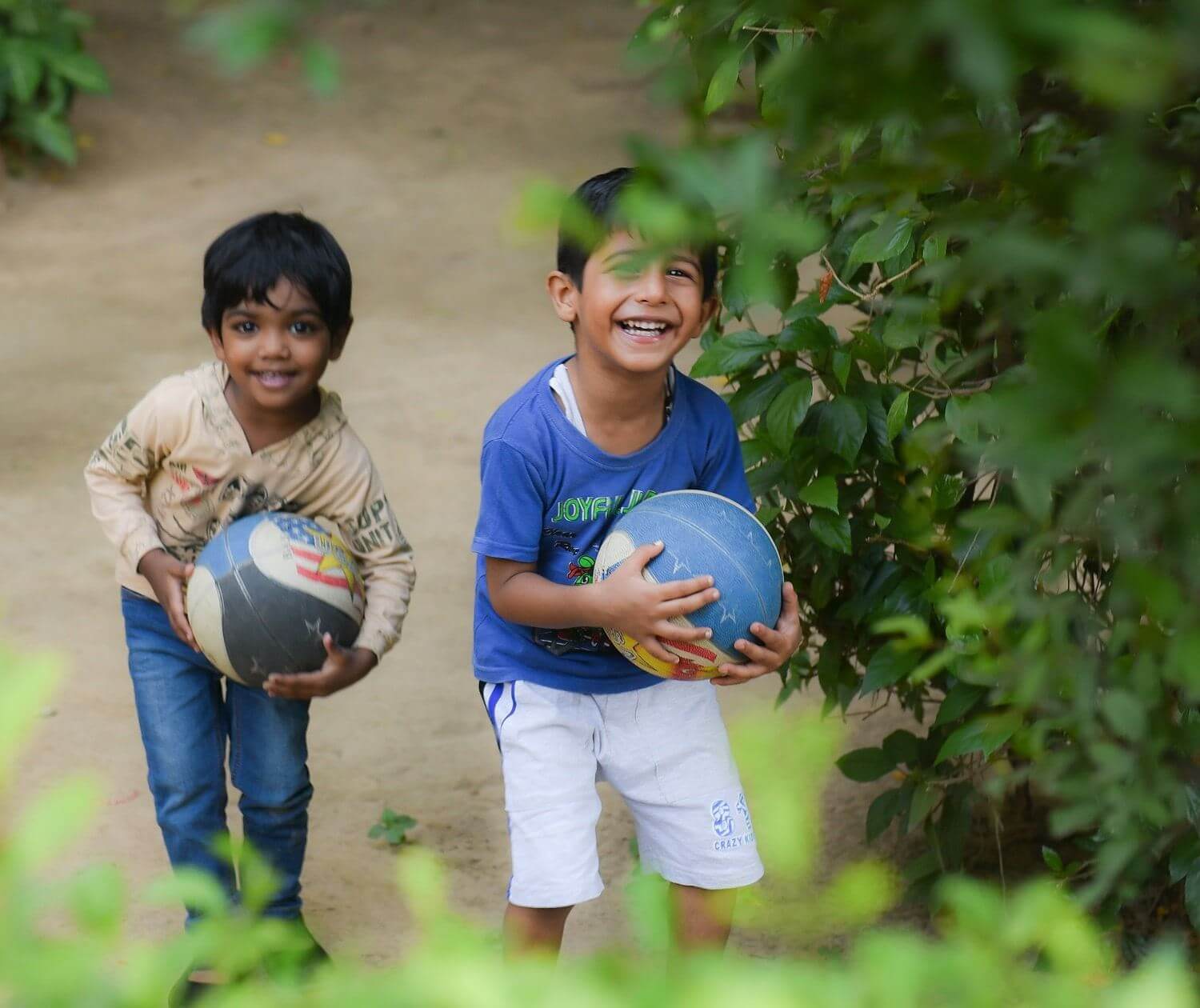 Physical &
Spiritual Workout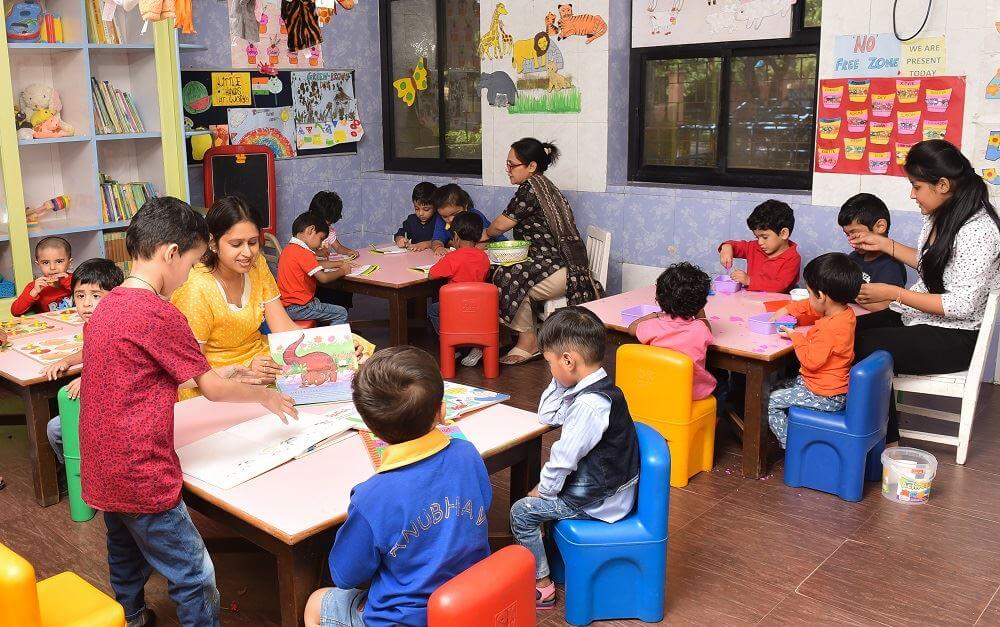 Experiences of Happy Parents
I, Anajli Choudhary, mother of  Arjun and Ashima Chaudhary, will always cherish these memories.  The very name Anubhav which means experience truly befits this organization. On behalf of all the parents, I can vouch for the fact that the school, with its team of experienced, efficient and capable members, leaves no stone unturned to imbibe […]
Read More
Anajli Choudhary (Mother of Master Arjun Chaudhary)
With a very simple campus, the school stands as a very strong institution imparting fundamental values, and beliefs. It  provides  rich nurturing environment for children which fosters thinking and enhances the learning process. I  extend my gratitude to all the team members of Anubhav for taking care of not only my daughter but also all […]
Read More
Mr. Praveer Avadhoot – Father of Shyestha Avadhoot
Let Us Clear All Your Doubts