Most Trusted School in South Delhi over the last 15 Years
Founder's Message
Dear Parents,
My heartfelt gratitude to all of you for enabling the expansion of Anubhav family. Each year has been an year of victory for us not only in statistical terms but victory in further strengthening our values – staying united in spirit, maintaining the youthful spirit, developing the courageous and compassionate heart. True victory to us is winning each day over our negativities and shortcomings. The happiest moments are not those of our own successes but when someone tells us that we have made a positive contribution to their life. Let us be judged by our actions.
The three qualities which as a team at Anubhav we have imbibed and are instilling in our children are- the strong will/resolve to surmount every obstacle; courage to rise to every challenge with the fearless spirit; the sincerity to do our very best and win the trust of others.
Our services have been very well received. It has facilitated us to connect with our alumni and has added strength to our voice. Our voice is a reflection of our heart, our spirit. A powerful voice can broaden people's mind. A warm voice can open other's hearts. Courageous voices spur breakthroughs. Hope filled voices create momentum. So, let us stay connected so that our collective voices become a source of positive change in our environment. To quote Florence Nightingale, the founder of modern nursing, "The world is what we have to mould, not to fly from".
A single person of wisdom
firmly rooted in society
has a value and significance
equivalent to a thousand or even ten thousand people
As educators and parents let us continually encourage and inspire our children and make them proud by our great deeds.
Warm Regards
Dr. Neena Gulabani
Dr. Neena Gulabani
Founder
A Doctorate with nearly 30 years of professional journey building people's capacities, through guiding, coaching and training. Having closely worked with young children and young parents she has effectively connected and impacted people across generations. She is a certified SAHHEAL healing life coach and a "CORPORitual Heal Your Living" trainer. She has offered counselling services to hundreds of individuals and families. An active Rotarian, she is the Past President of Rotary Club of New Delhi. She has touched the lives of hundreds of students through workshops in schools and colleges. She has also taken up courses of Master Del Pe on Just Be Alive, seven cycles of life, meditation and chakra healing.
She initiated her professional journey in 1988 as a Women Development Specialist with Indo Canadian Project, helping women recognize, acknowledge, and appreciate their identity and inherent power to endure and contribute to society. She had an accomplishing stint as an educator with Delhi University and Jamia Millia Islamia, teaching undergraduates and Post Graduates. She has guided and trained masters reseach and published papers. As an independent consultant, she has worked on social development, environment projects with NGOs, Delhi Govenment, Central Ministries, and International agencies like UNDP, World Bank- Water and Sanitation Program, JICA, DANIDA, etc. She is on Ambedkar University's panel of consultants of School of Vocational Studies program of Early Childhood Centre Managemnet and Entrepreneurship.
Well read and extensively travelled, she practices her learning. An epitome of a balanced life, she has invested heavily in self development and building her capabilities to enhance the value of her contribution to society. A visionary with immense depth, she has worked to fulfil her purpose of life with a clear focus and flow. She realized the significance of contributing to society through education which made her set up Anubhav Learning Centre, a foundation school focussing on early childhood education and child care following humanistic philosophy of education in 2003.
Very early in life she realized the significance of having a mentor in life and had the good fortune of being guided by internationally renowned masters and mentors. She is a staunch practioner of Nichiren Daishonin's Buddhism and practices the teachings of her mentor Dr. Daisaku Ikeda.
Elizabeth Thomas
Administrator
I am Elizabeth Thomas and English Language has been a part of my professional life for the last 28 years. My first assignment was way back in 1989 with the UNHCR where I taught English as a Foreign Language to Afghans and Ismailis. The age group I dealt with was 30 to 70 year olds. Then I moved on to Pre Schools and thus began my career in the Playschool arena. Ever since I have been closely associated with both children and teachers, where I have compered shows, conducted a lot of workshops and training sessions too, both for teachers and parents. In due course I took on an administrative role and ever since I have been involved in more administrative than teaching assignments. My journey with Anubhav started in 2007 and it is a decade long relationship. Writing is another passion of mine and over the past 11 years I have been the Editor of SAMVADA (GK 2), a local colony related monthly news magazine which highlights and raise awareness amongst the residents…we give them a voice. I have been their editor since 2006. English being my forte, I do take time out to prepare children for their 12th Board exams and nothing gives me more happiness than helping children realize their dreams.
Priyanka Sethi
Counsellor
I have been with Anubhav for the last 13 years in the capacity of a Counsellor. Meeting people from all walks of life, convincing them about our services, are all part of my job profile. I do it with great pride, as I know that we 'walk the talk'. Today I have my son too with me, and he has just begun his journey in Anubhav's Playschool.
Neeru Sehgal
Pre School Educator
I have been associated with Anubhav Play School right since its initial years. A graduate and a qualified NTT, the last 13 years at Anubhav have been some of the best years of my life. Anubhav Play School is like my extended family and children are my life.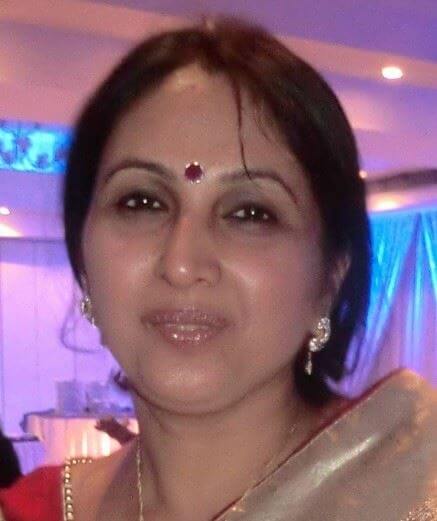 Mita Roy
Day Care Incharge
My journey with Anubhav Day Care began nearly a decade back. I have 20 years of experience in early childhood education and care. From an introverted person, Anubhav has transformed me into this fiery and courageous woman. Being the Day care in charge, has not just tapped my potential, but it has also opened a side to me that I never knew existed within me.
Bhavna Thakur
Day Care Educator
I am Bhavna Thakur. An MBA by profession, I have specialised in Finance. I did my graduation in English (Hons) along with a B.ED in English and Maths. I have also done an Advance Diploma in Computer software. I started working at an early age and I have practically 18 years of the 'corporate culture' behind me. However, being the daughter of an educator, I had a deep desire to work with children.
To balance my work life and my two sons, I availed of Anubhav's Daycare facility when they were very young for nearly six years. Now that they are growing, I decided to switch careers to spend more quality time with them. Having the first hand experience of how a good child care centre can bring out the best in a child, I was very keen on contributing to child care services.
I am very happy to be a part of the Anubhav Daycare faculty. I find myself surrounded with children and this experience is bringing out the best in me. Motherhood has made me realize that of all my previous jobs, what I am doing now is closest to my heart. I am proud to be a part of the Anubhav TEAM.
Sharmila Bannerjee
Pre School Educator
A post- graduate and a qualified educator, with teaching experience of two decades, I have my heart and soul deeply embedded in little children. For over 8 years at Anubhav Play School, training and developing children's oratory skills is one of my fortes. The enthusiasm, vibrancy and innocence of children is something that keeps me going even today.
Kiran Gaur
Day care Educator
A post graduate, I began my stint as a Day Care teacher at Anubhav one year ago. I handle the Academics quotient of the Day Care children, and the fact that I can really make a difference has now prompted me to pursue B.Ed too. The bottom line is that I love children and am absolutely convinced that 'teaching and children' are my true calling.
Sarika Goenka
Pre School Educator
Relatively new to this profession, Anubhav Play School has opened a side to me that I never knew existed. With 2 grown up children all pursuing their dreams, it is in fact these little ones who have actually taken over my life. I can confidently say that though a little late, I think I have found my calling. Thank you Anubhav for helping me use my professional abilities.
Komal Bhandari
Special Educator
I joined Anubhav Play School in the Summer of 2017 because it is an 'integrated' school. I am a Special Educator and along with my graduation I also wanted hands on experience to deal with children who have slightly different requirements. At Anubhav Play School, I find myself dealing with issues related to ADD, ADHD and Autism. No matter how challenging it is, the love and compassion these children bring out in me is sometimes hard to comprehend. My biggest strength is my patience…..To top it all Anubhav seems to be discovering the artist in me and so this is yet another passion of mine that is being nurtured here.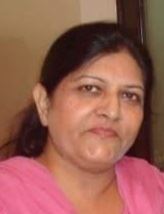 Archana Goswami
Infant Room Educator
I have been with Anubhav for the last 10 years now.
I joined here as an Academics teacher for the Day Care after school children. I have now decided to shift focus to the infant section.
I have always had a soft corner for babies. Working in the baby care room, has brought out the best in me.
Watching them bloom and grow gives me great joy. I am happy to contribute to the foundation years of these blooming buds.
My own grandchild started his journey in Anubhav Day Care from this baby room …..he was 4 months then
Being an THE EDUCATOR of the INFANT ROOm gives me great joy
Minisha
Special Educator
A professionaly trained Special Educator, I have been associated with ANUBHAV LEARNING CENTER since August 2018. Being an integrated centre, it is a great experience to work with differently abled young children from 3-8 years. I am handling issue related to CP, AUTISM, & ADHD.
Also pursuing my GRADUATION from MIRANDA COLLEGE (DELHI UNIVERSITY) when it comes to getting your feet wet and finding out if you have what it takes to be a teacher, there might not be a better way than teaching special education. 
One of the most important lesson I am learning in ANUBHAV LEARNING CENTRE is significance of building heart to heart bonds with specially abled students.
Despite all the challenges, teaching students with special needs consistently reminds me of why I became a teacher. When I see a student spend hours trying to learn something and then finally succeeding , I forget all about the challenges of the profession.
Let Us Clear All Your Doubts